Key Largo FL Homes For Sale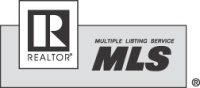 The data relating to real estate for sale on this web site comes in part from the Internet Data Exchange program of Florida Keys MLS. Real Estate listings held by brokerage firms other than Barbara Eads Realty, Inc. are marked with the MLS logo and detailed information about them includes the name of the listing broker's office.
Florida Keys MLS data last updated at September 16, 2019 3:28 AM ET
LIVING IN KEY LARGO
Key Largo is a somewhat small coastal town (i.e. on the ocean, a bay, or inlet) located in the state of Florida. With a population of 11,102 people and six constituent neighborhoods, Key Largo is the 201st largest community in Florida.
Key Largo home prices are not only among the most expensive in Florida, but Key Largo real estate also consistently ranks among the most expensive in America.
Key Largo is neither predominantly blue-collar nor white-collar, instead having a mixed workforce of both blue-collar and white-collar jobs. Overall, Key Largo is a town of sales and office workers, professionals, and service providers. There are especially a lot of people living in Key Largo who work in sales jobs (14.37%), management occupations (12.98%), and teaching (9.63%).
Another notable thing is that Key Largo is an extremely popular vacation destination. A significant portion of the population is seasonal. During the vacation season, the town experiences a large influx of people who take up residence in second homes they own in the area. As the vacation season ends, the population drops again, leaving behind a substantially quieter and smaller town.
The town is relatively quiet, having a combination of lower population density and few of those groups of people who have a tendency to be noisy. For example, Key Largo has relatively fewer families with younger children, and/or college students. Combined, this makes Key Largo a pretty quiet place to live overall. If you like quiet, you will probably enjoy it here.
Key Largo is also nautical, which means that parts of it are somewhat historic and touch the ocean or tidal bodies of water, such as inlets and bays. Quite often, nautical areas such as these attract visitors and locals who come to enjoy the scenery and various waterfront activities.
The education level of Key Largo citizens is substantially higher than the typical US community, as 32.09% of adults in Key Largo have at least a bachelor's degree.
The per capita income in Key Largo in 2010 was $33,217, which is upper middle income relative to Florida, and wealthy relative to the rest of the US. This equates to an annual income of $132,868 for a family of four. However, Key Largo contains both very wealthy and poor people as well.
Key Largo is a very ethnically-diverse town. The people who call Key Largo home describe themselves as belonging to a variety of racial and ethnic groups. The greatest number of Key Largo residents report their race to be White, followed by Asian. Key Largo also has a sizeable Hispanic population (people of Hispanic origin can be of any race). People of Hispanic or Latino origin account for 25.99% of the town's residents. Important ancestries of people in Key Largo include Irish, English, Italian, and French .
In addition, Key Largo has a lot of people living here who were born outside of the US (19.69%).
The most common language spoken in Key Largo is English. Other important languages spoken here include Spanish and Arabic.